W&J Construction Ltd. is committed to providing a safe environment for our employees, sub-trades, clients and members of the public. Our comprehensive safety program is designed to provide all staff with the required training and education.
In today's high paced construction industry, safety is a top priority for W&J Construction Ltd. and its employees. With a reputable record for being accident free in our many years of business, W&J prides itself for this accomplishment and maintains this title through strict measures and safety procedures for its employees.
Prior to any person's employment with W&J Construction Ltd. whether a laborer or contract tradesman, it is mandatory for those persons to complete the W&J Site Orientation Safety Program. Employees are informed on the following categories: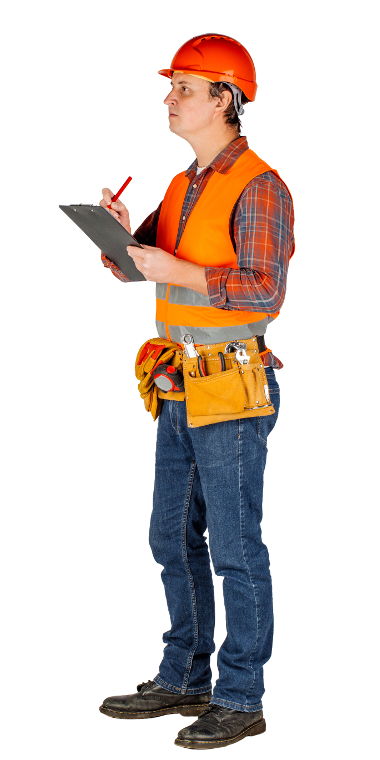 Company Safety Policy
Assignment for Responsibility
Young or New Workers Program
Safety Policy for On-Site Personnel
Orientations
Meetings & Records of Training
Emergency Response Plan
Fall Protection Plan
Safe Work Practices/Procedures
Medical Examination & Health Monitoring
Environmental Policy
MSDS
Hazard Assessment & Control Program
Inspection & Monitoring
Investigations
Inspection Forms
Return to Work / Light Duty
First Aid Equipment & Records
Right to Refuse Unsafe Work
Preventative Maintenance
The aims and policy of W&J Construction Ltd. is to maintain a safe work environment in the work place in strict compliance with the requirements and regulations set out by the Workers Compensation Board.
W&J Construction Ltd. enforces all safety regulation procedures in the workplace delegating authority to insure these regulations and safety procedures are maintained and complied with by all workers and sub-trade contractors under the direction of the company.
W&J Construction ensures all workers and sub-contractors comply with the requirements of the WCB and has the authority to remove any worker or sub-trade from the job site that does not comply with the safety regulations and procedures.
All workers and sub-trades shall comply with the Industrial Health and Safety regulations set out by the Workers Compensation Board.
Everyone is expected to correct or report unsafe conditions and activities, and to work co-operatively toward the prevention of accidents.