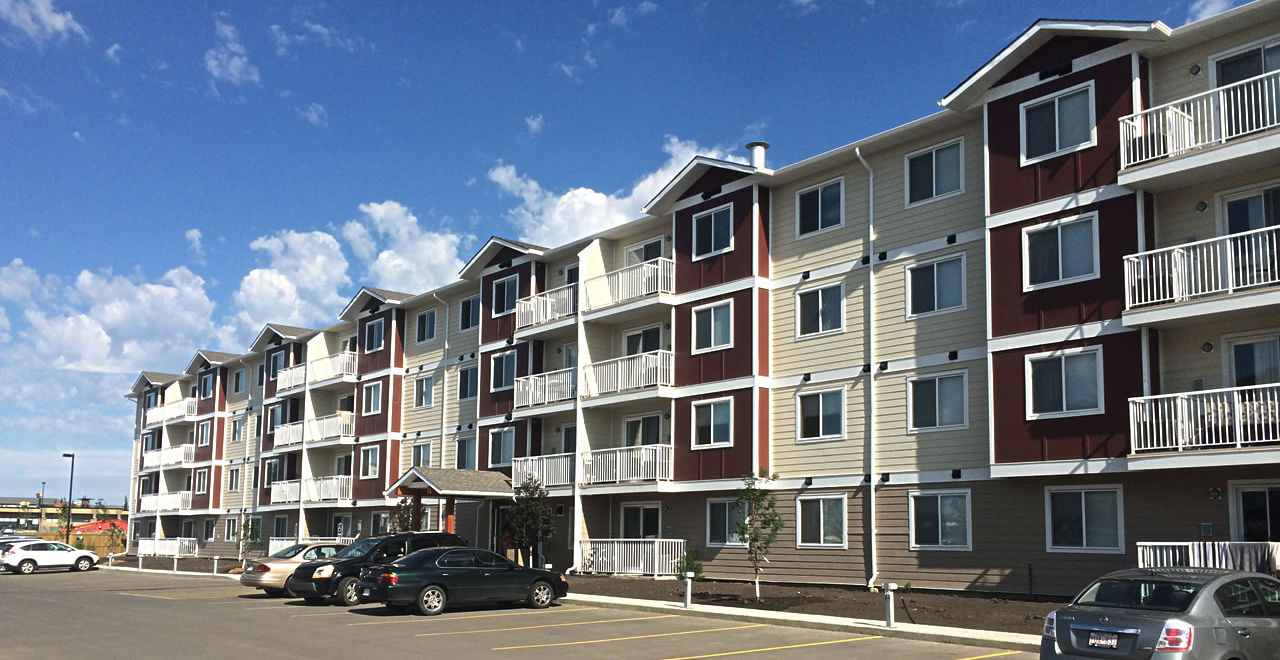 W&J Construction Ltd. is proud to announce that construction is now complete on this project consisting of 142 Apartment Units in Edmonton Alberta.
This project is located at 440 Brintnell Boulevard and consists of 2 – 71 Unit Apartment Buildings plus a Rental Office/Storage Building. Brintnell Place has 8 – Three Bedroom Units and 63 – Two Bedroom Units per building.
This project is now completed and is available for occupancy.
Visit Brintnell Place Apartments at Woodsmere.ca for more information.